SMILE! YOU'RE IN GOOD HANDS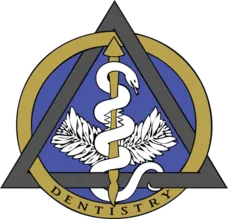 We would like to welcome you to our office. We take great satisfaction in helping you maintain optimal oral health and our practice is devoted to comprehensive and preventive patient care.
Throughout our website, you will find information about our practice, the procedures we provide, and dentistry in general. Please explore and learn as we believe that our patients should have as much information as possible in order to make important, informed decisions regarding their oral health and treatment option.
Our Philosophy
The goal of everyone in our office is to provide you and your entire family with the best dental care available. We promise to provide the finest quality care while striving to make your dental experience as comfortable as possible.
We believe that it is important for you to feel comfortable with your dentist and therefore provide comprehensive dental treatments including root canals, crown and bridge and dentures. If we do need to refer you to a specialist, you can be confident that they are exceptionally qualified in their field and will treat you as comfortably and professionally as we would have them treat us.
Your knowledge of dentistry, the care you are receiving and how to care for your mouth and teeth are very important to us. We encourage you to ask about anything you may have heard about dentistry, from new materials and techniques to modern methods of ensuring your health.
Our exam includes more than just checking your teeth for cavities. We will discuss your medical history and examine all of the soft tissues of your mouth for cancer along with your teeth and gums. Your overall health is important to us!
Our patients are our most important asset, and we strive to develop long-lasting, trusting relationships with all of our patients. Your referrals are welcome and appreciated. We look forward to seeing you!