A beautiful practice for all your dental needs
Facility
We are proud to provide a state-of-the-art facility for the highest quality dental care available. It is one of our top priorities to protect the well-being of our valued patients. For this reason, our office meets and surpasses all OSHA (Occupational Safety and Health Administration) and CDC (Center for Disease Control) standards. We are confident that you will feel right at home in our office as we welcome all patients as if they were family.
Appointments
If you would like to make an appointment, please contact our office by phone or email. Our office facilitates communications and emergency calls and appointments are available and welcome, especially for new patients seeking help.

Financials
Our staff is well trained in completing claim forms for whatever insurance you have and can help explain your benefits to you.

Many major dental plans are accepted including: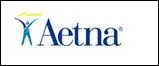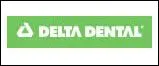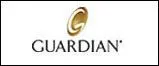 Treatment plans are available making several interest free options possible.
Cancellation
If you are unable to keep an appointment, we ask that you kindly provide us with at least 24 hours notice. We ask for this advance notice so that we can offer this appointment to another patient. A fee may be charged if a patient does not show up for an appointment without sufficient notice.
Services
Most of your family's dental needs are provided in our dental office. From children to seniors, Dr. Tepedino enjoys treating the whole patient.
He takes special pride in performing cosmetic procedures including white fillings, the latest and thinnest porcelain veneers, tooth whitening with Zoom and tooth straightening with Invisalign.
Although a tooth may not be decayed, if you are unhappy with the color, size or shape of your teeth, please be sure to ask the doctor to discuss what can be done to change those teeth. Your smile is one of the best ways of showing others self confidence and a positive attitude.
For More Information Click the Logos:
We would like to take this opportunity to thank you for choosing our practice for your dental care.